Ginza Kimono So

Enjoy
Kimono
So easy, so comfortable, so useful!

Ginza Kimono So
Trad,

Casual,

Relaxation time,
Three styles to enjoy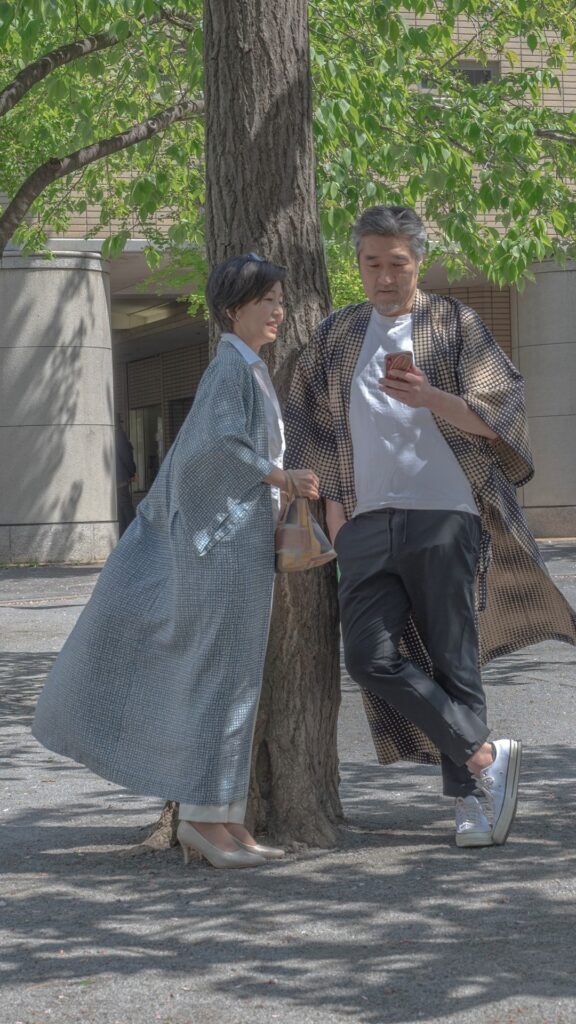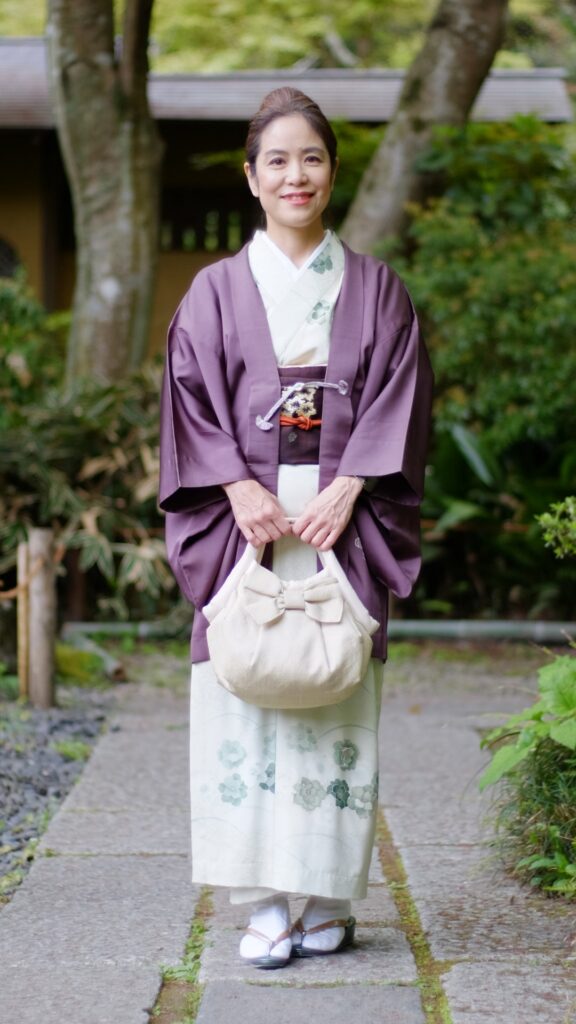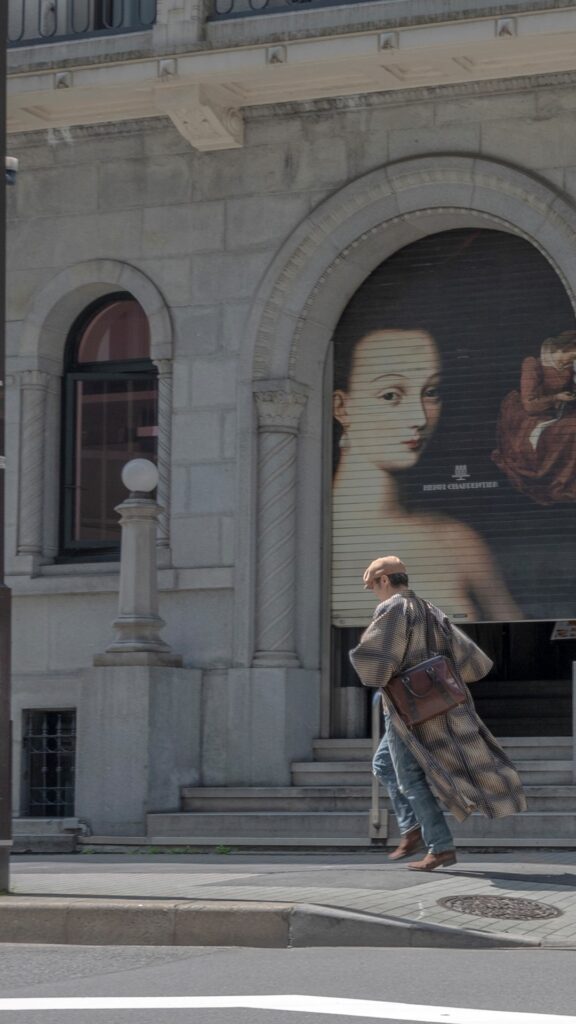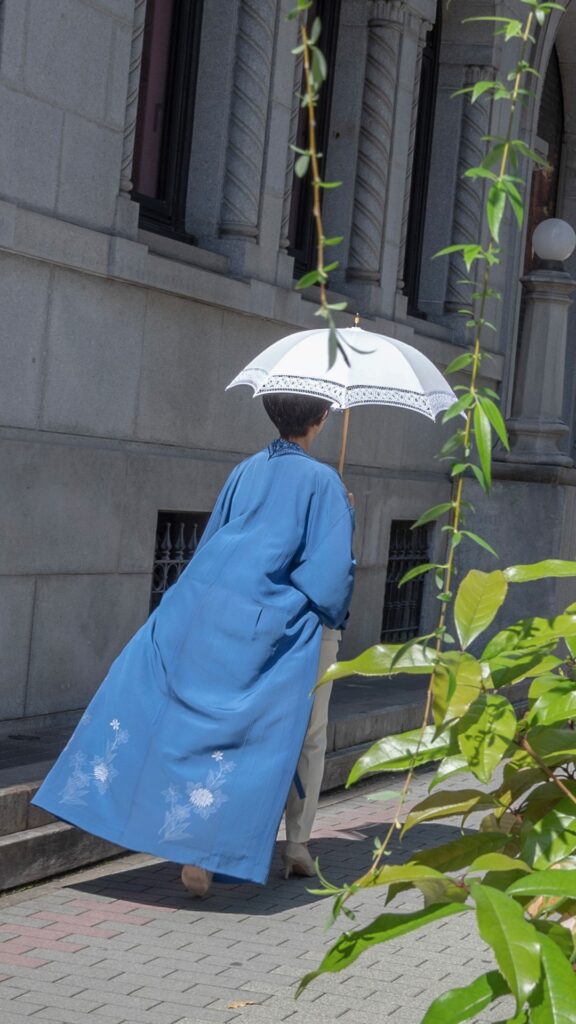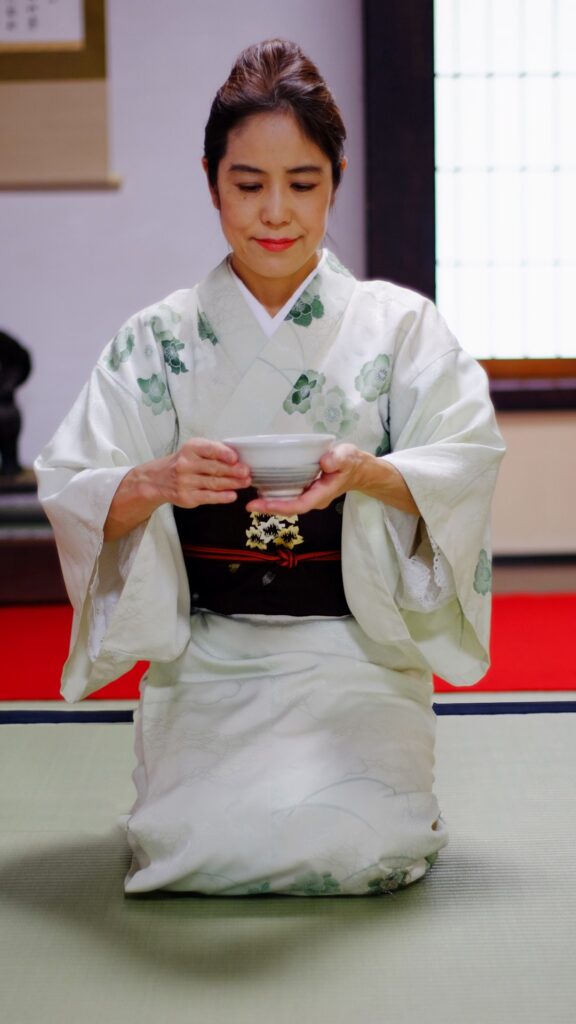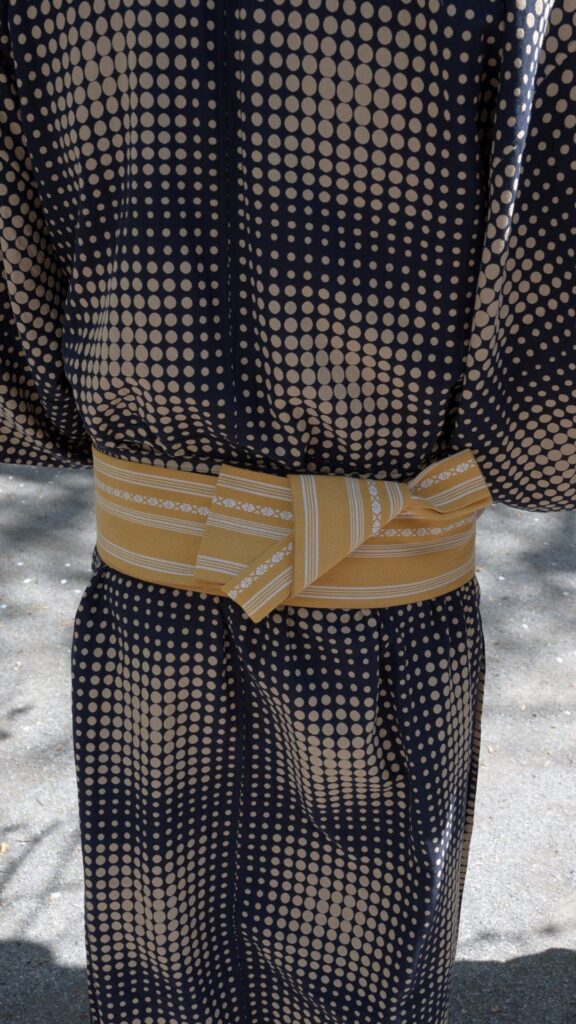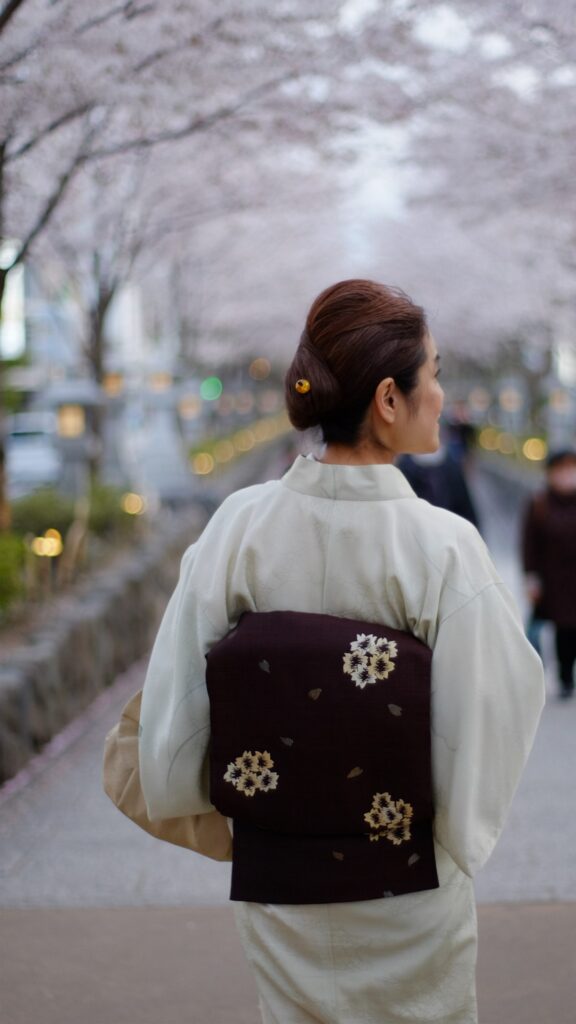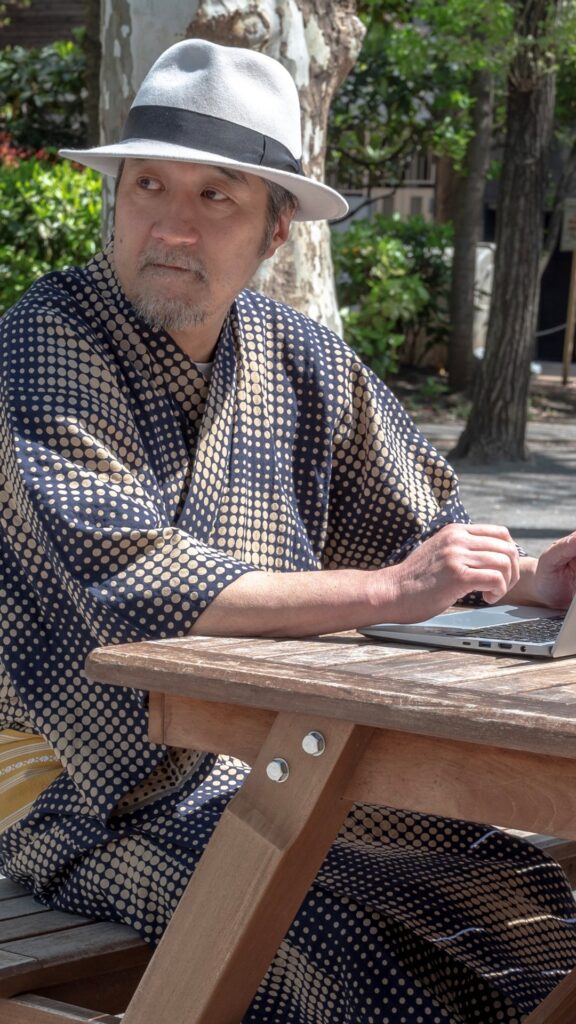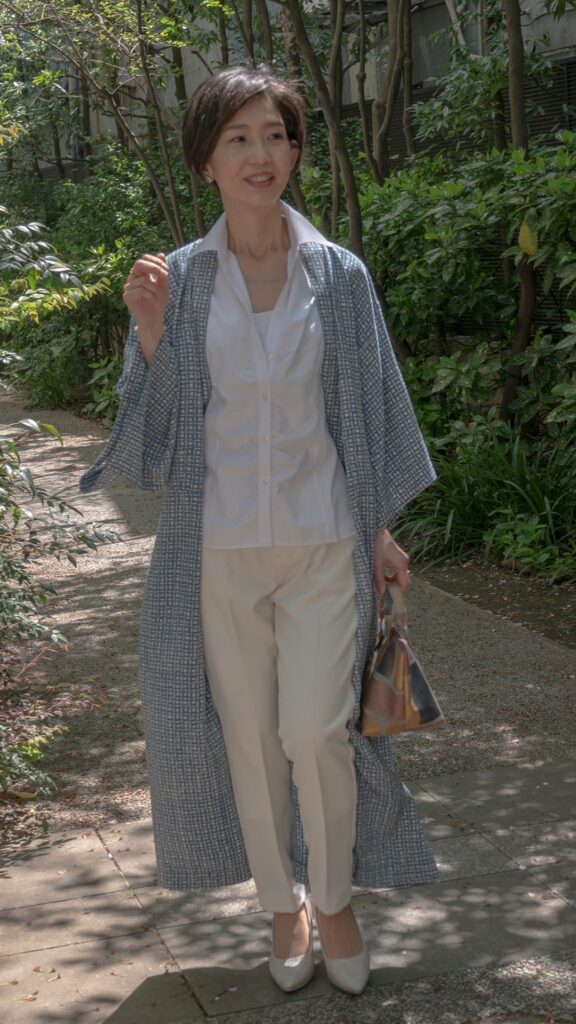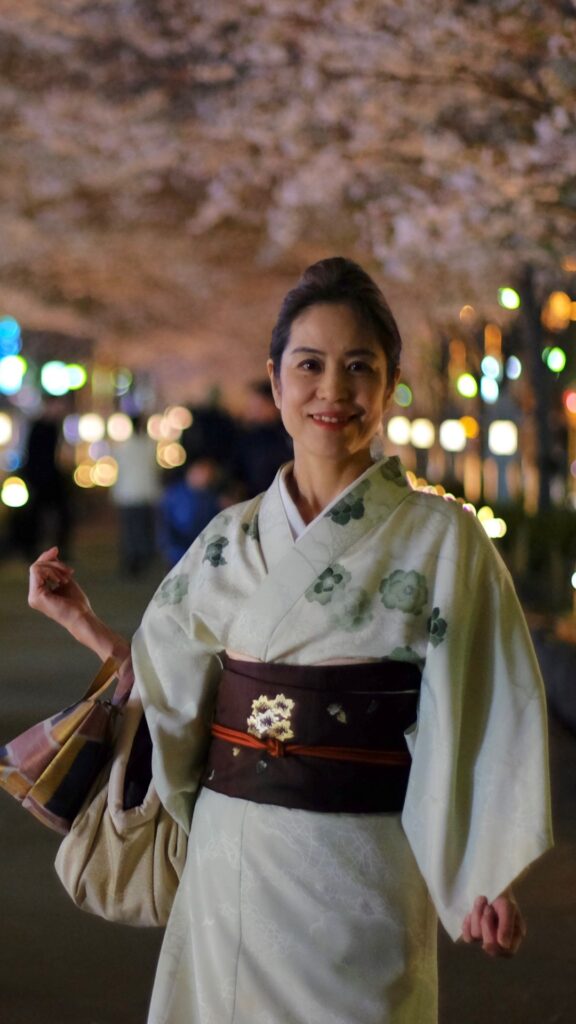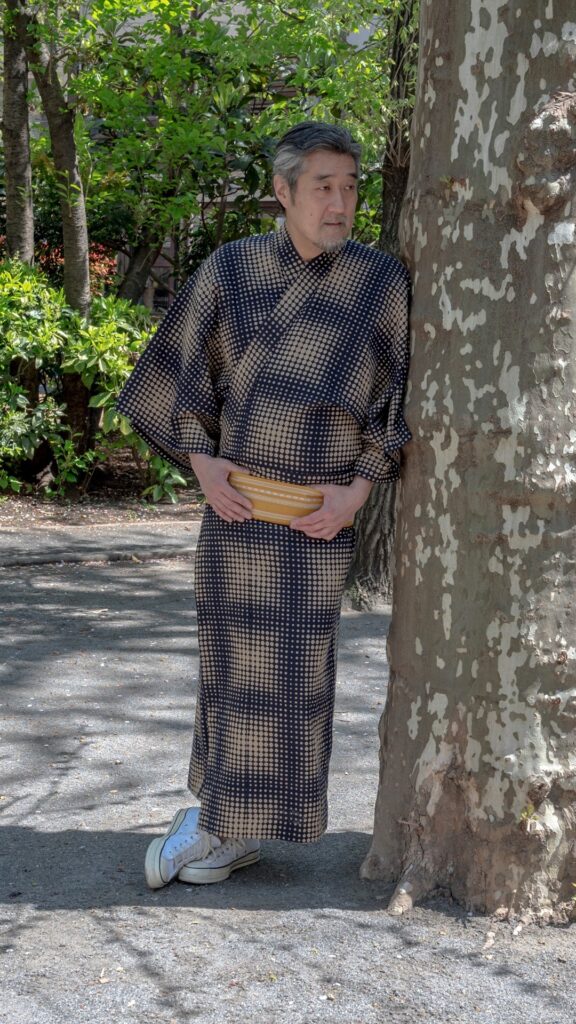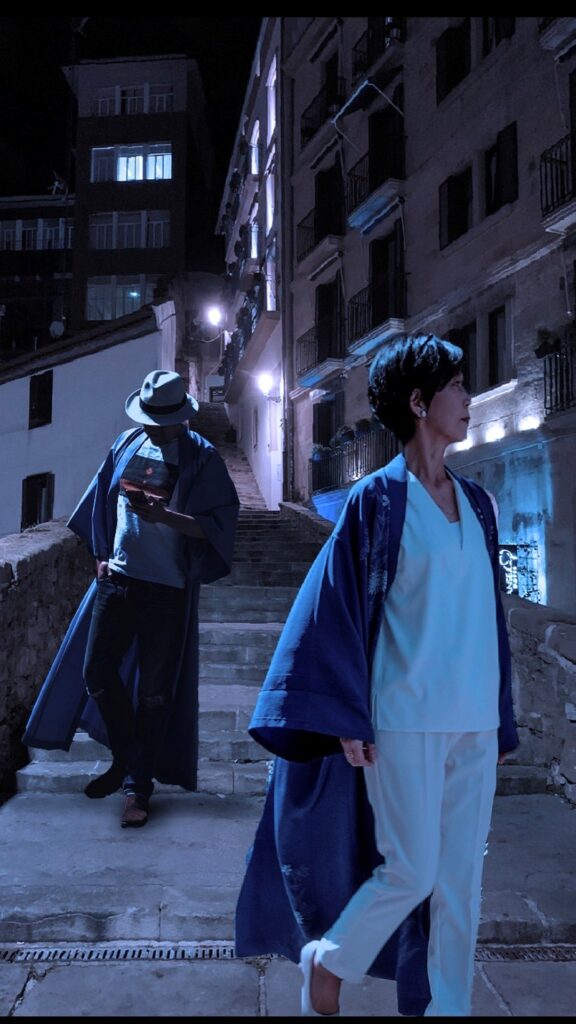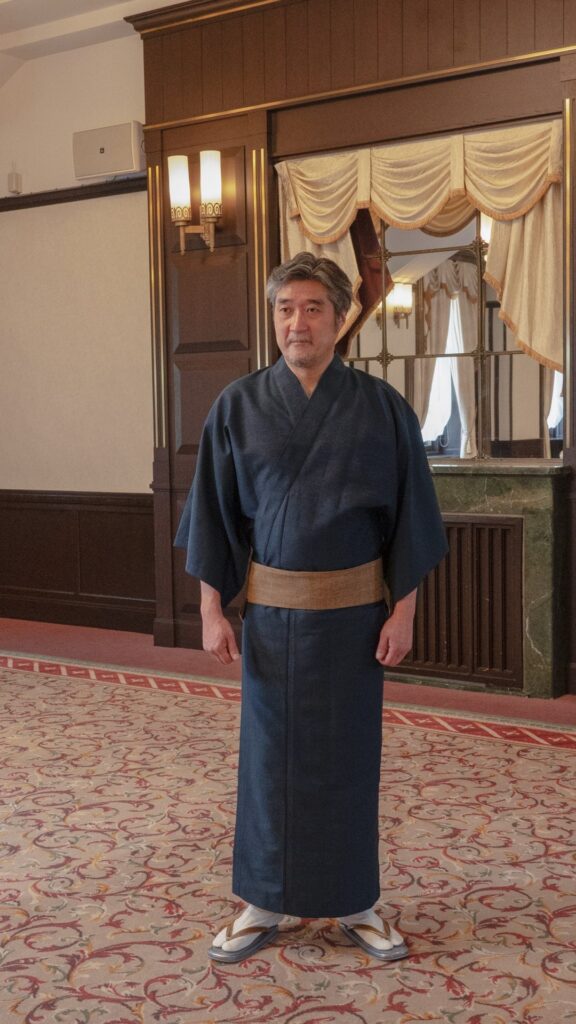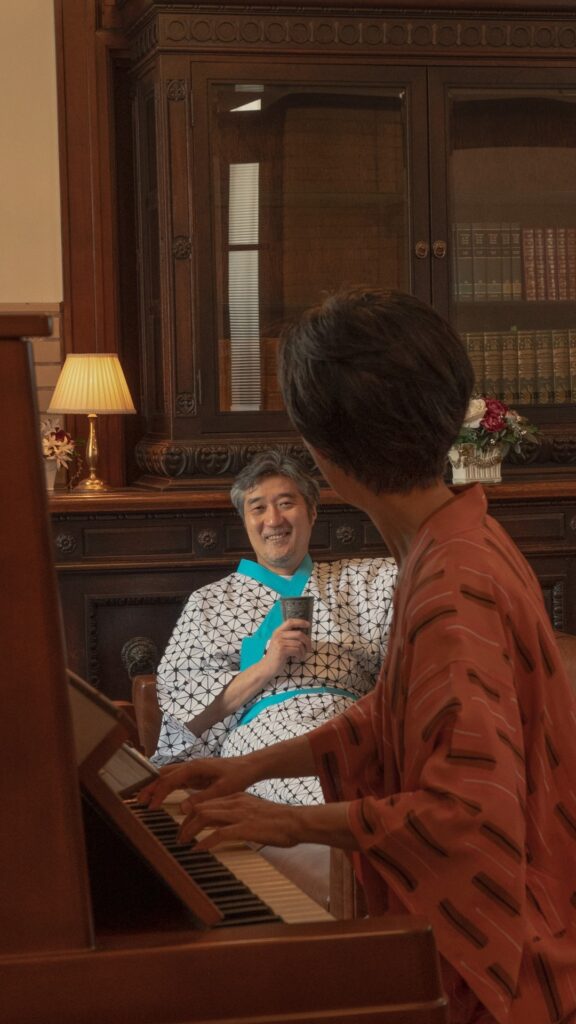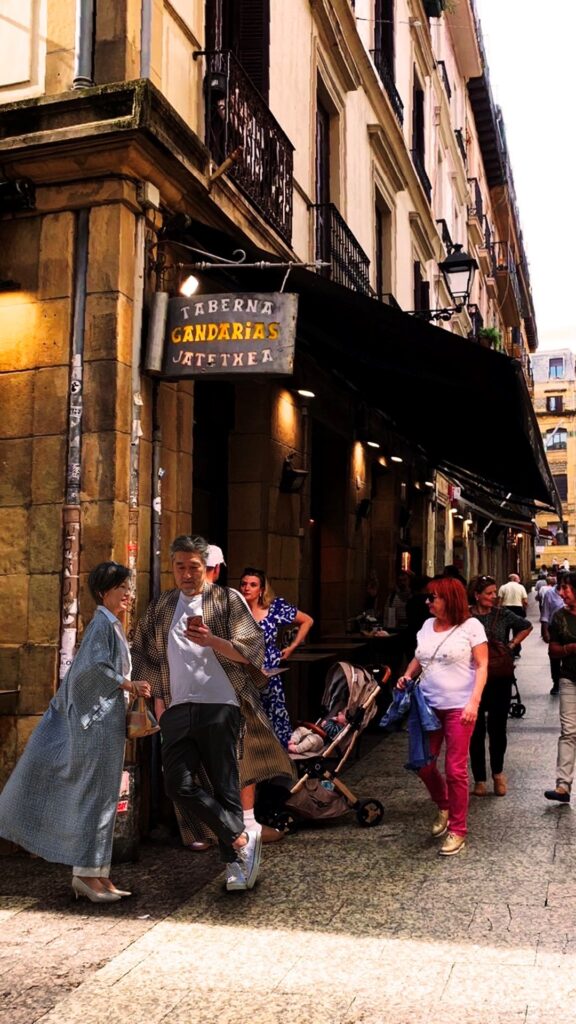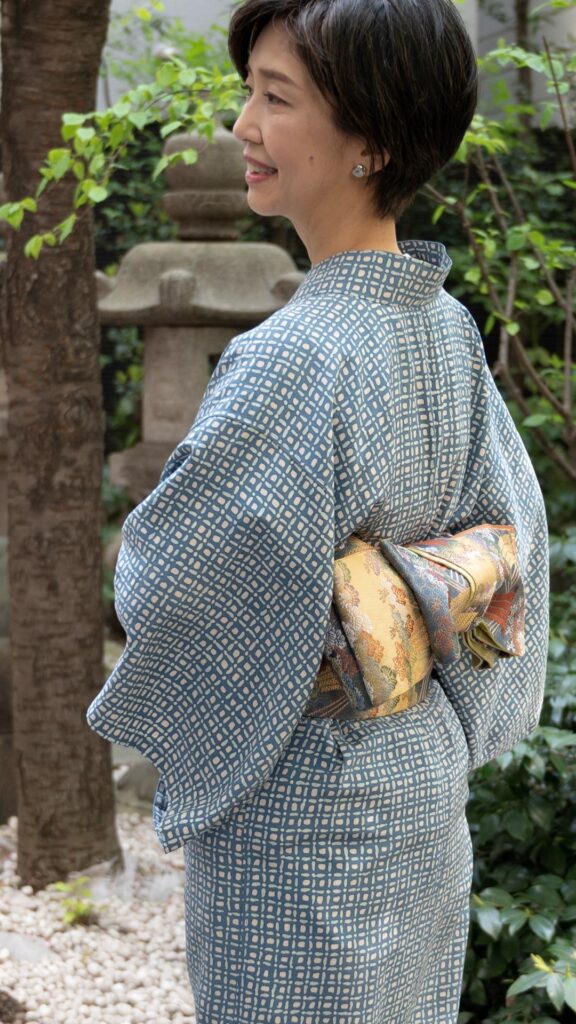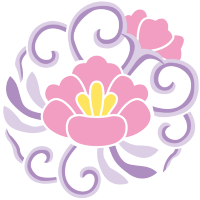 3way style Kimono
Traditional
In the traditional Japanese style with an obi
Casual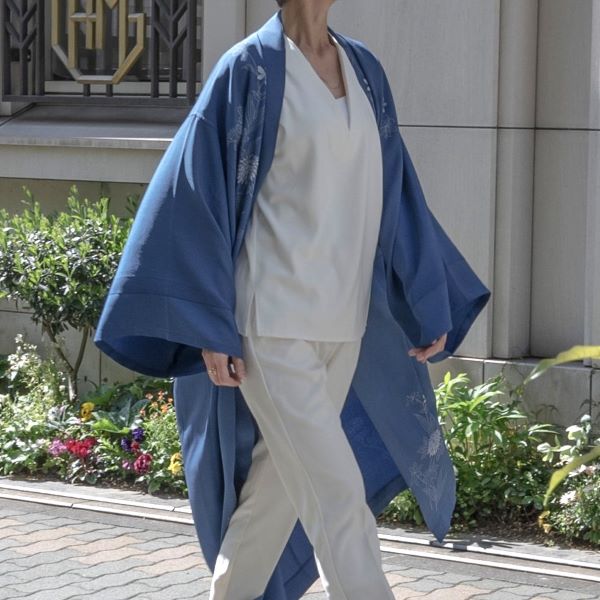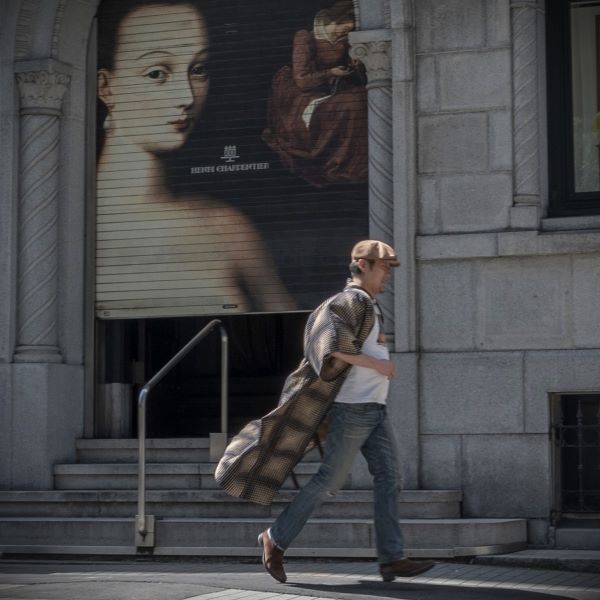 Enjoy wearing it over clothes as light outerwear
Relax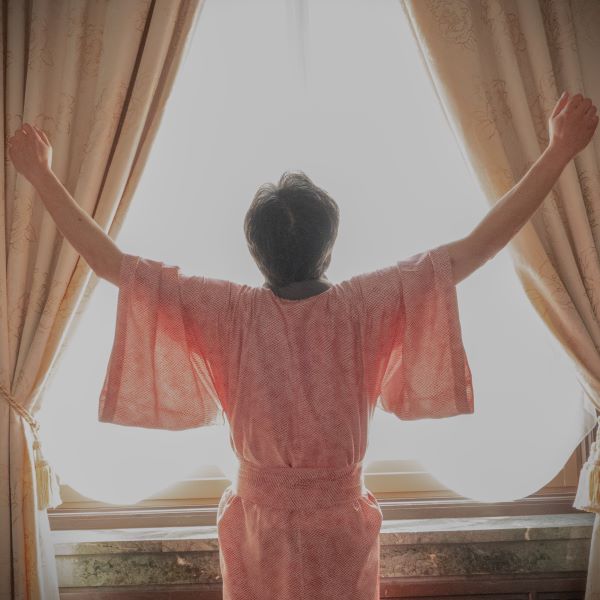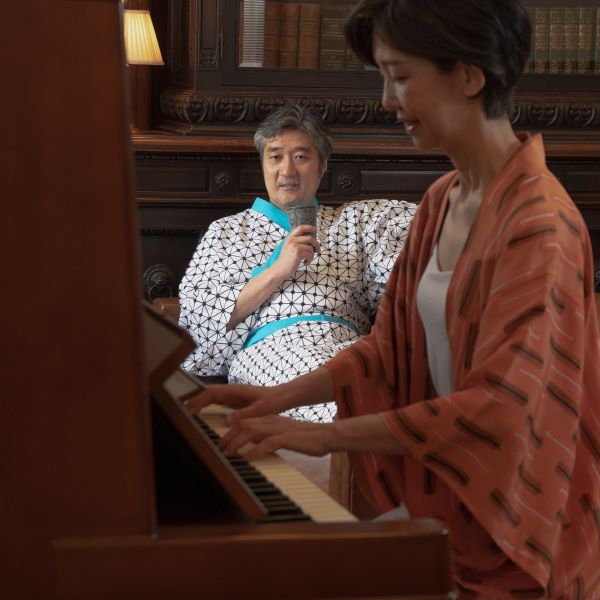 To spend a comfortable time at home or in a hotel room.
Produced by Kimono Designer

Mie CHITANI


New style kimono


Ginza Kimono So
Easy and casual wear for everyone
Authentic kimono style is also available.
Also available in large sizes.
Feature 01
Easy to wear by 2 strings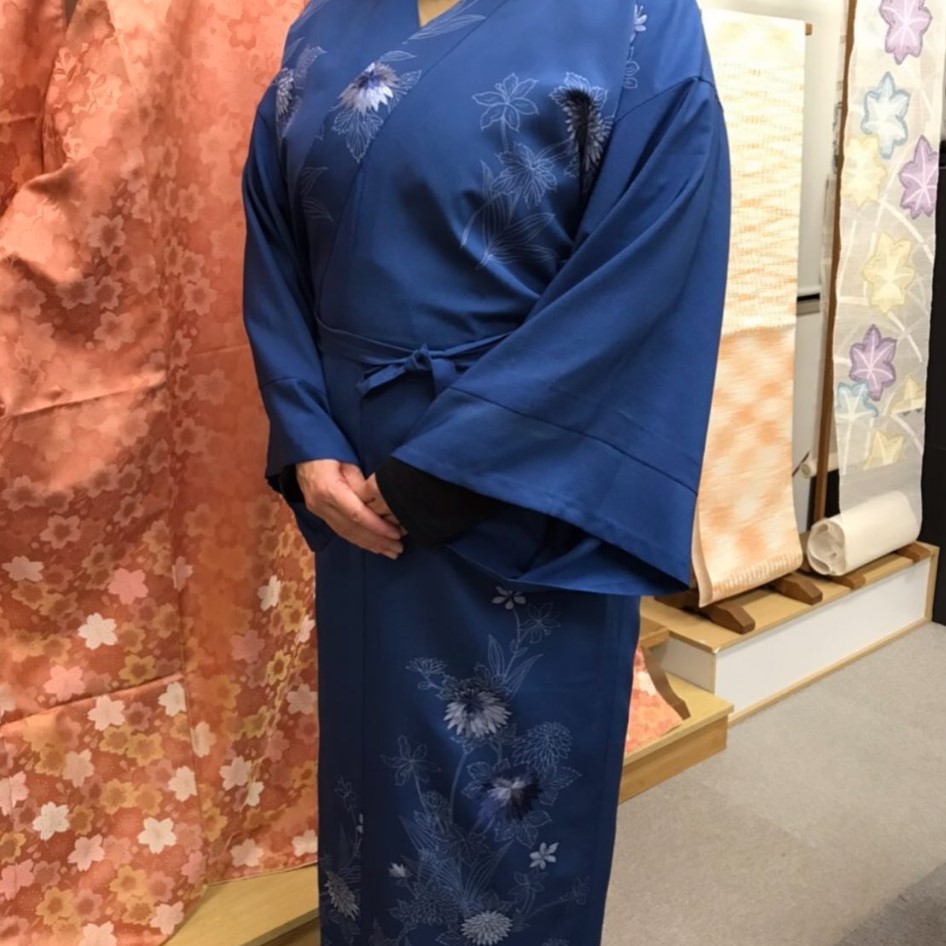 The unique form and knotting strings devised by Mie Chitani, who knows all about kimonos, make it easy for anyone to wear and can be worn without an obi.
Feature 02
Authentic Kimono Style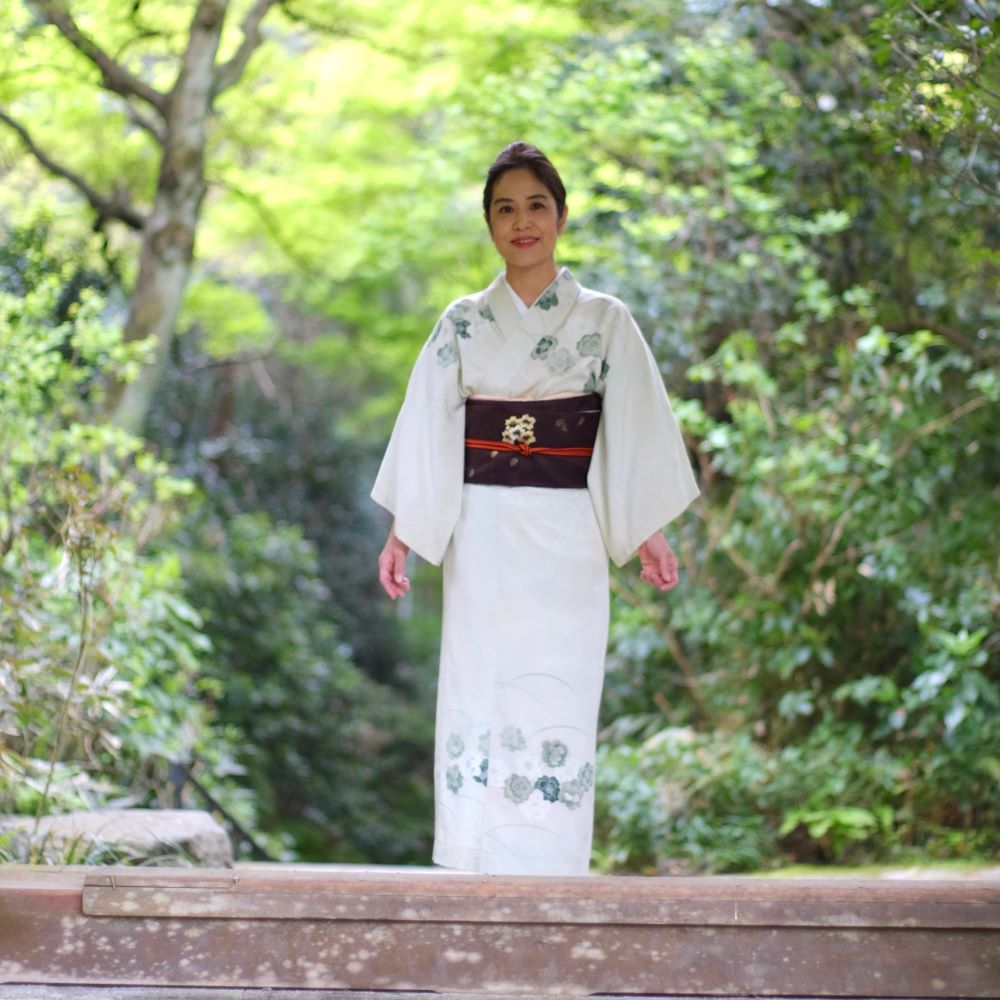 Although arranged in a modern style, the fabric, sewing, dyeing, and embroidery are the work of first-rate craftsmen. It can be worn as a full-fledged kimono with an obi.
Feature 03
Also available in large sizes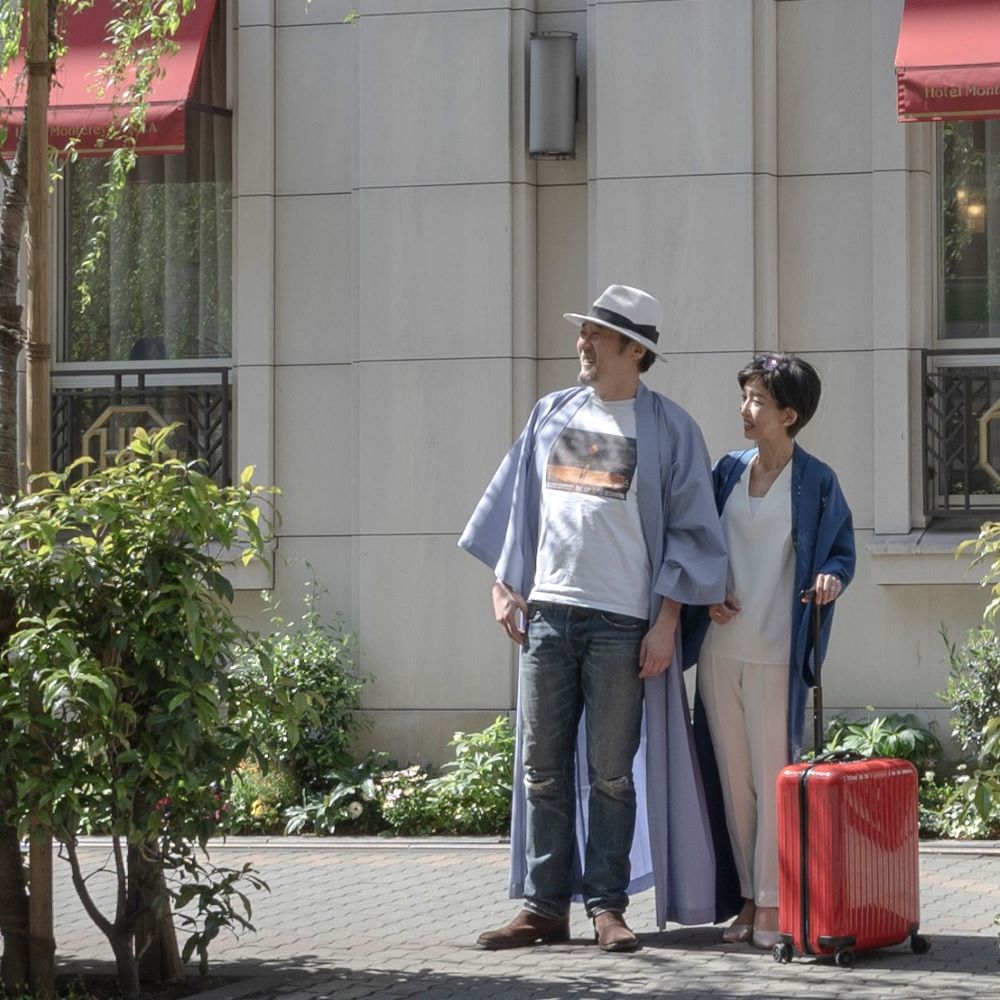 Kimonos are basically made for the Japanese, and large sizes are very rare, especially in recycled kimonos. Ginza Kimonoso can help.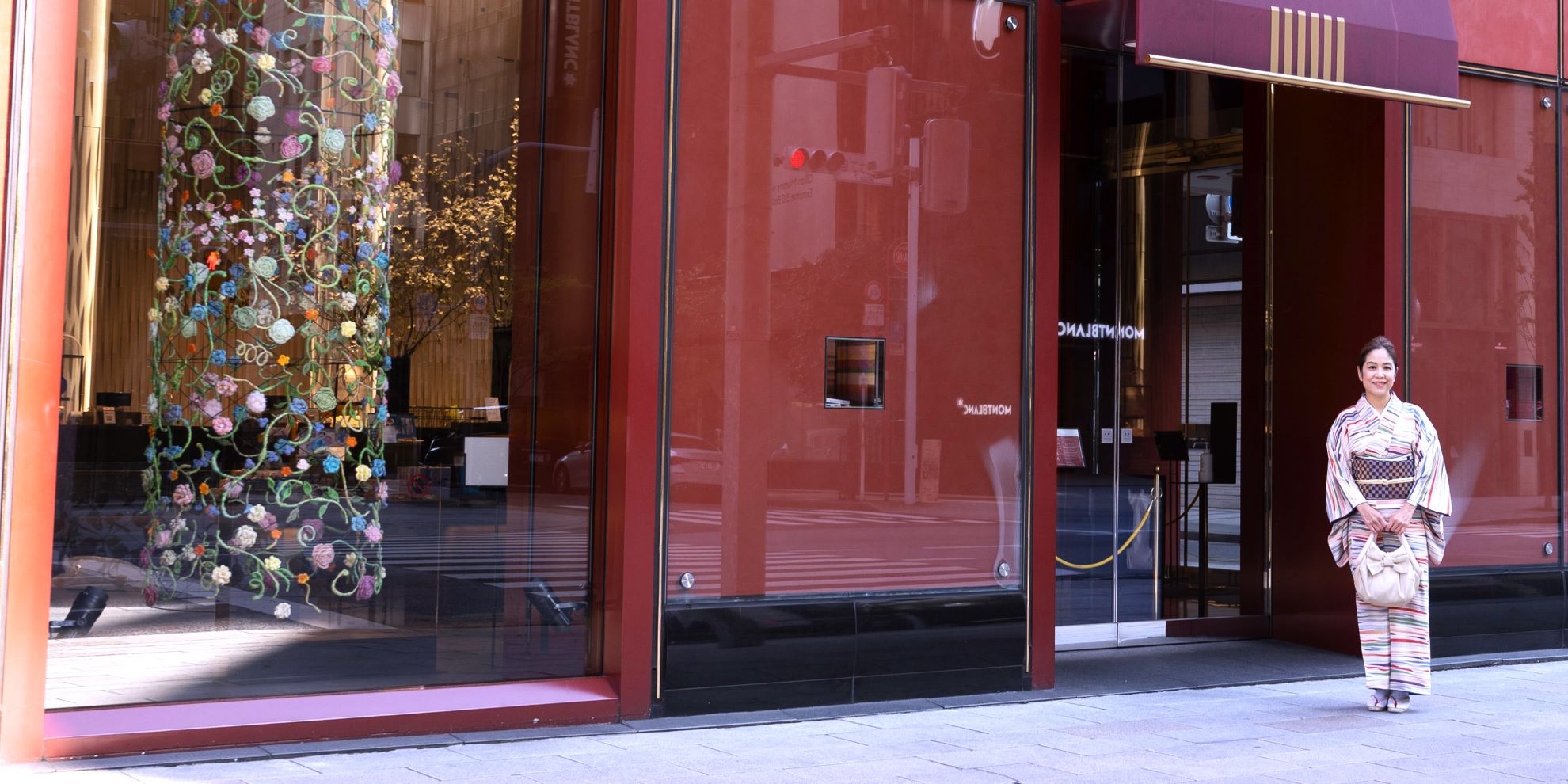 Ginza Yiseyoshi Kimono Designer


Produced by Mie CHITANI

Traditional Japanese patterns, motifs and colors,
with the sensibility of "Yiseyoshi taste",
arranged as a kimono that matches people around the world.
Ginza Kimono So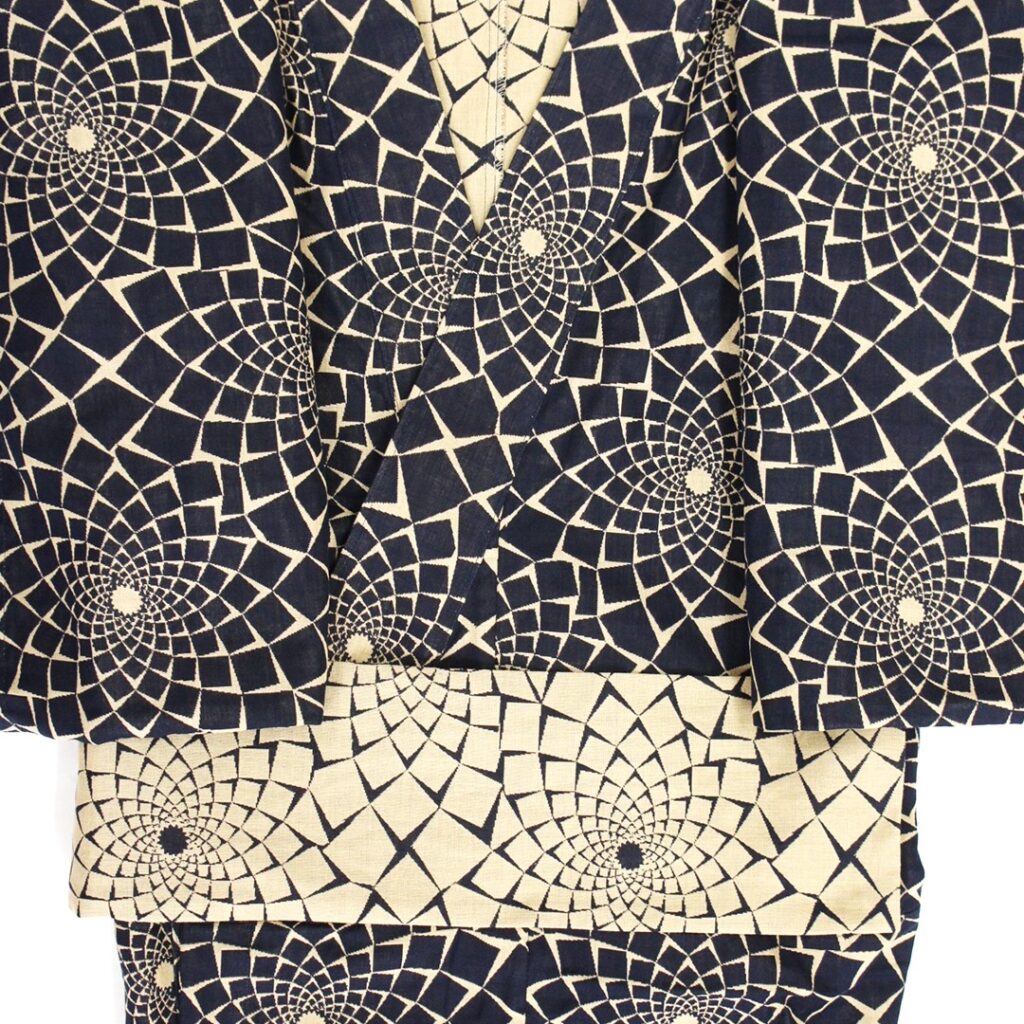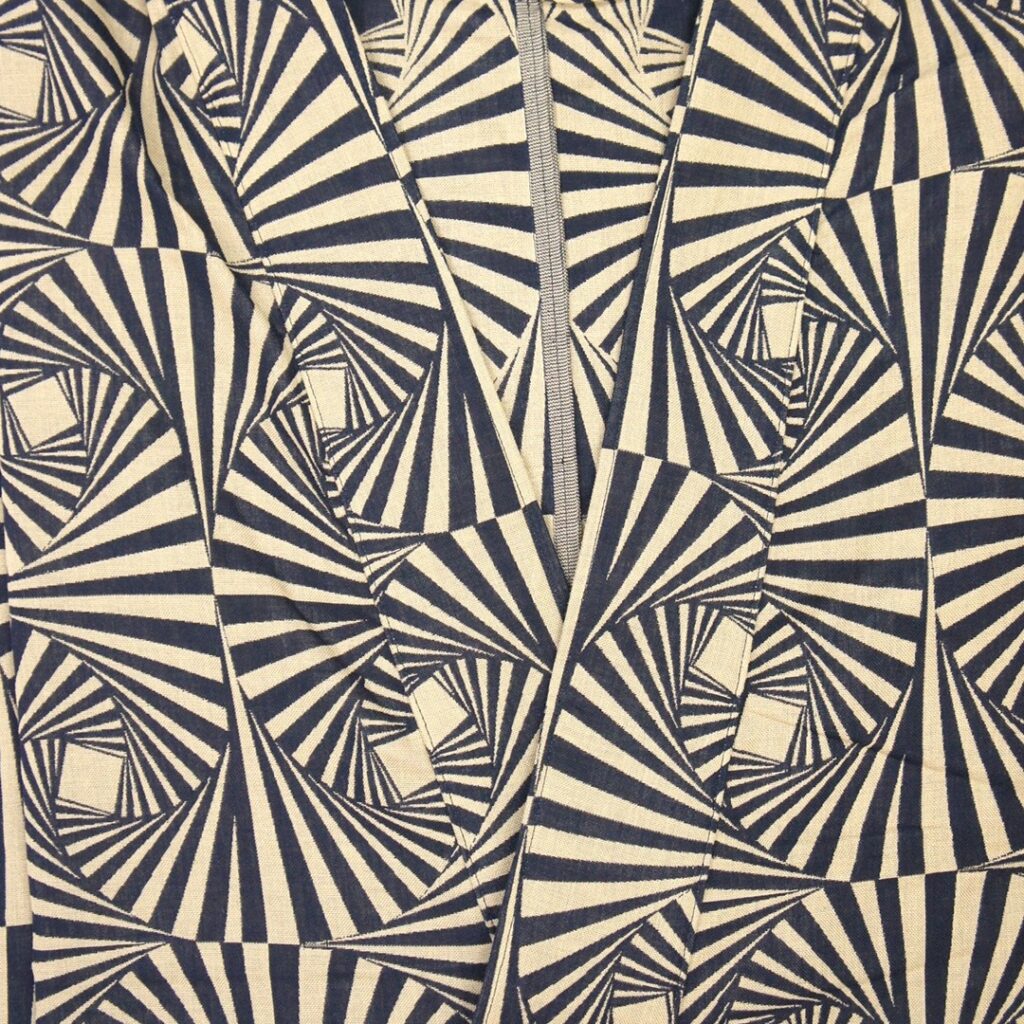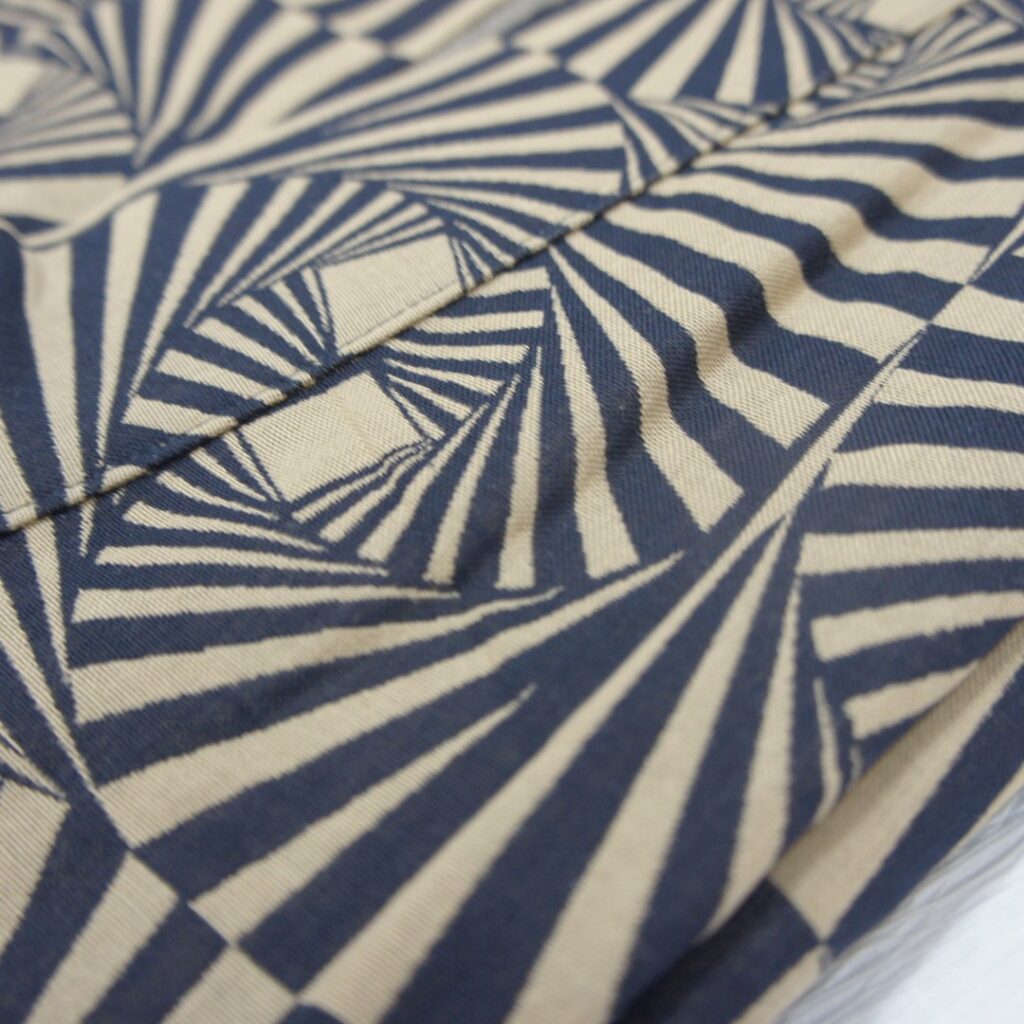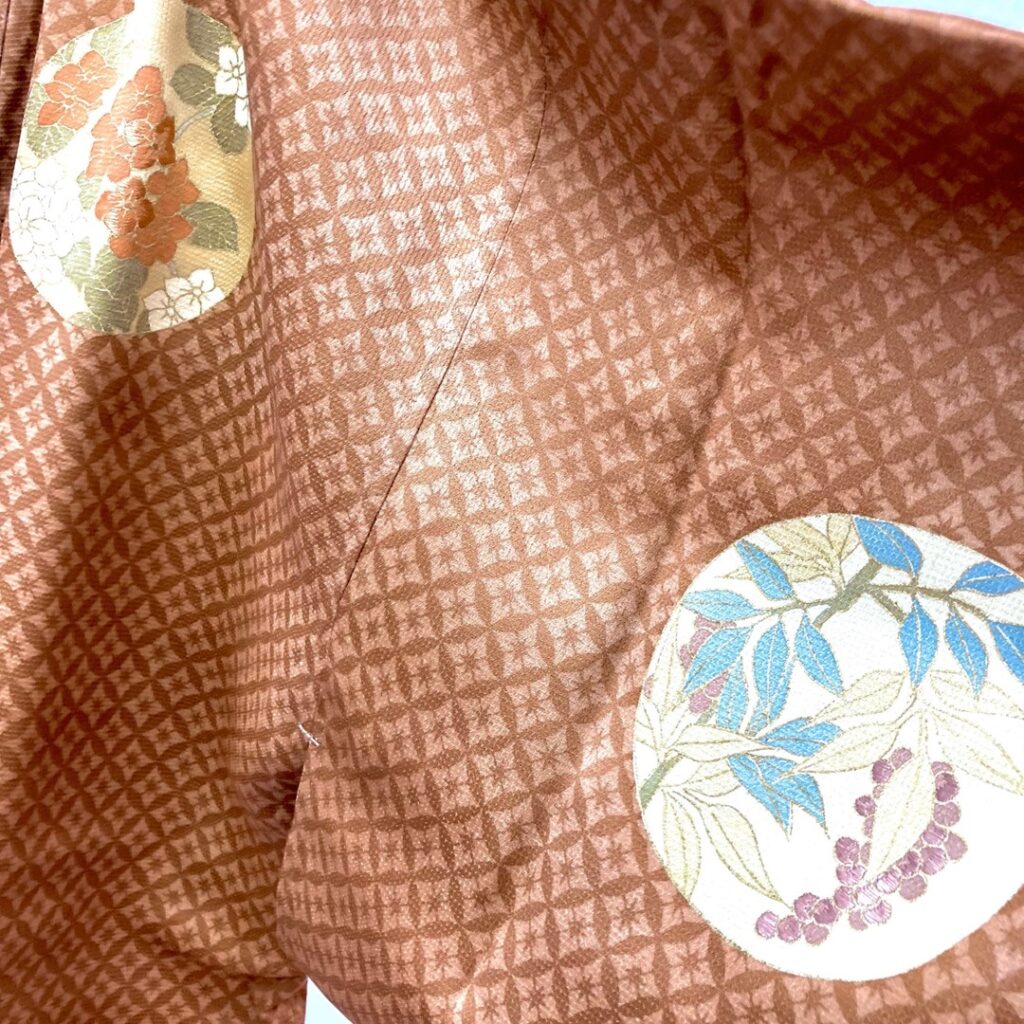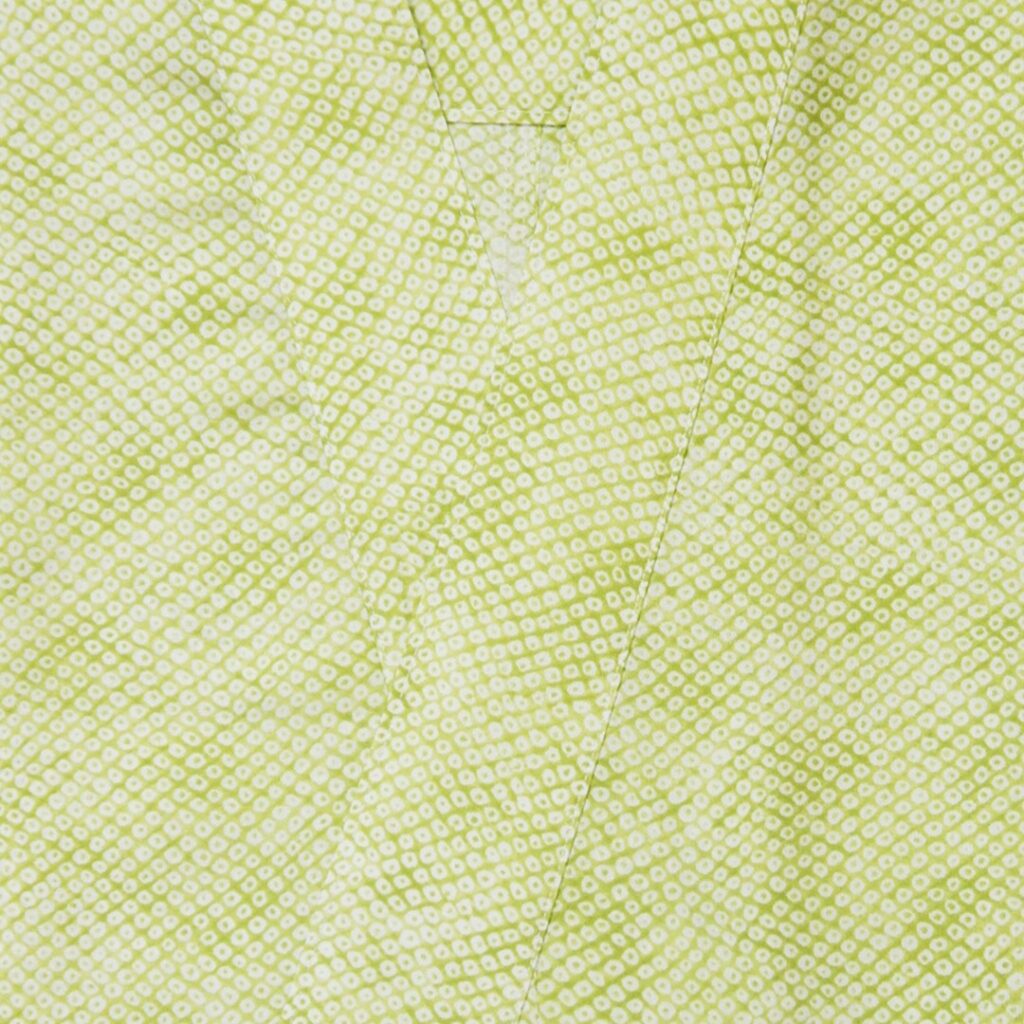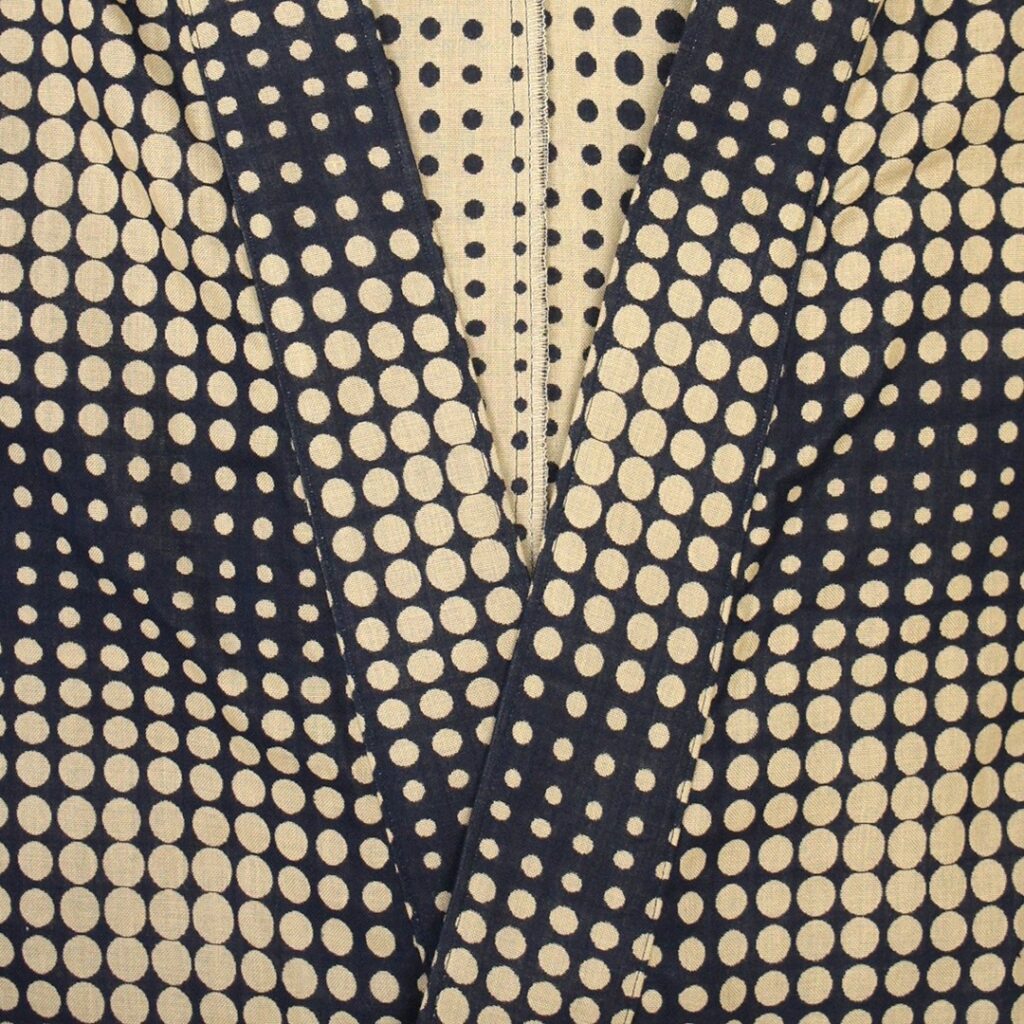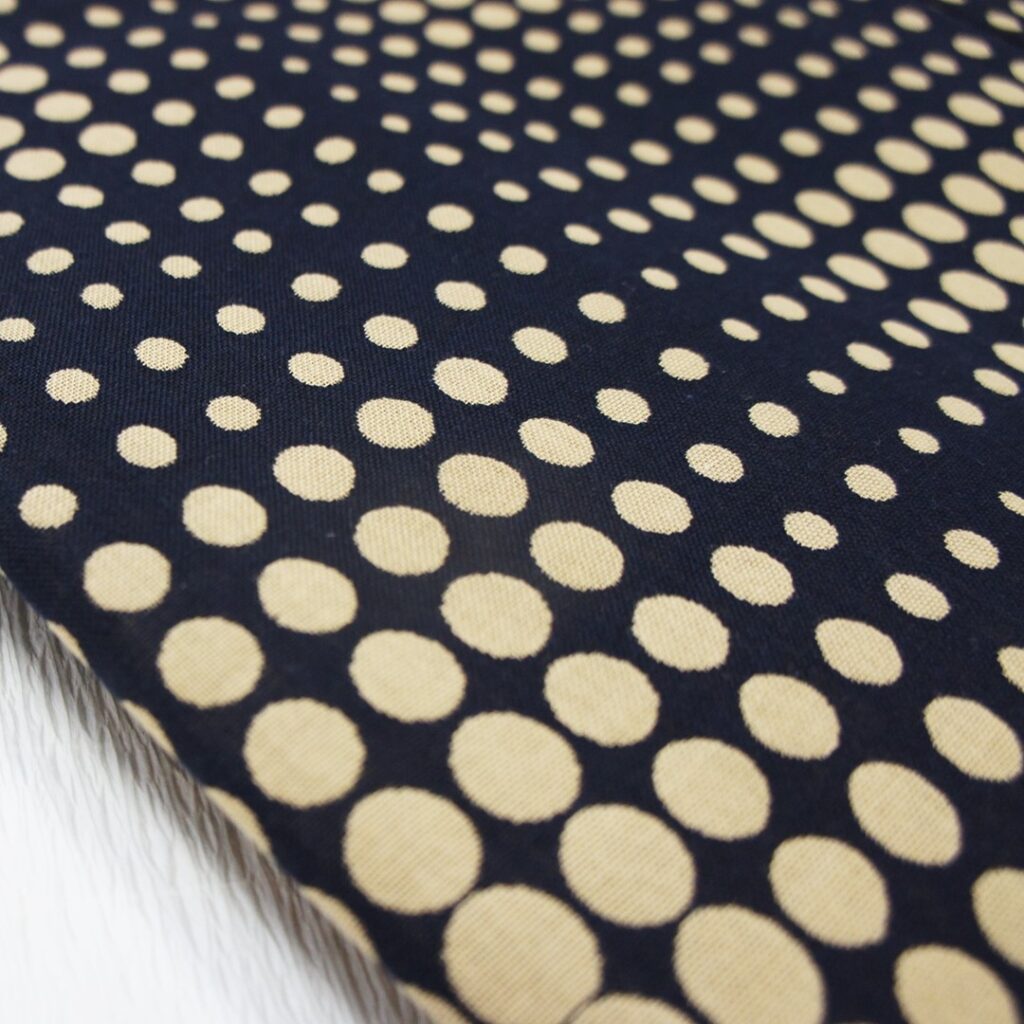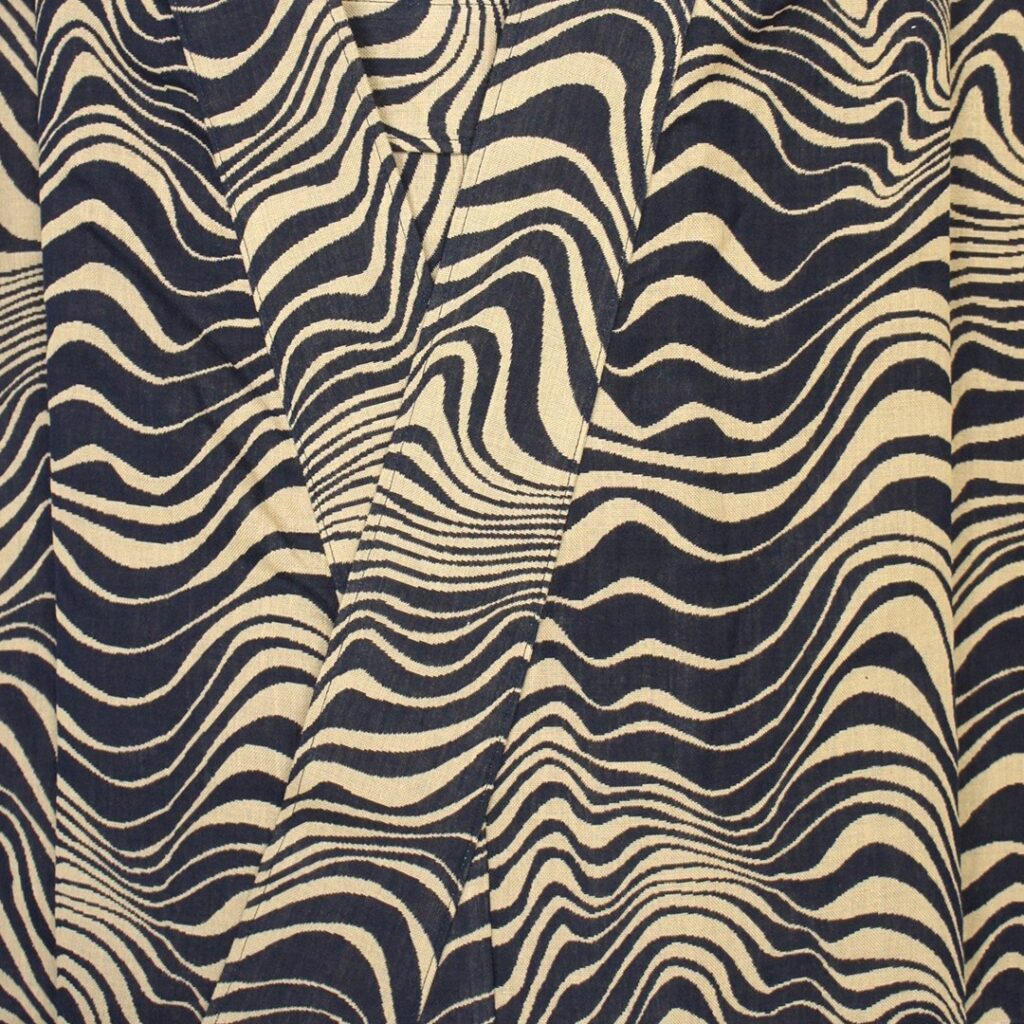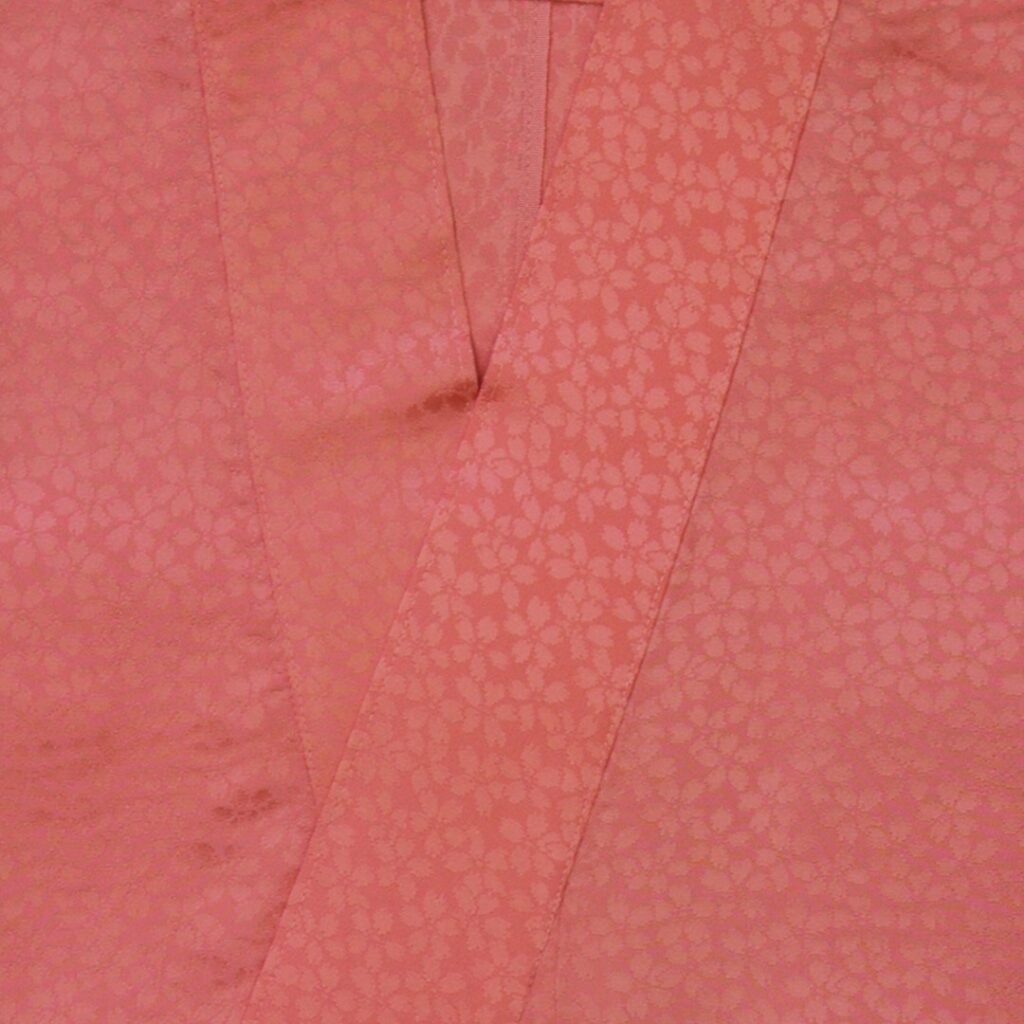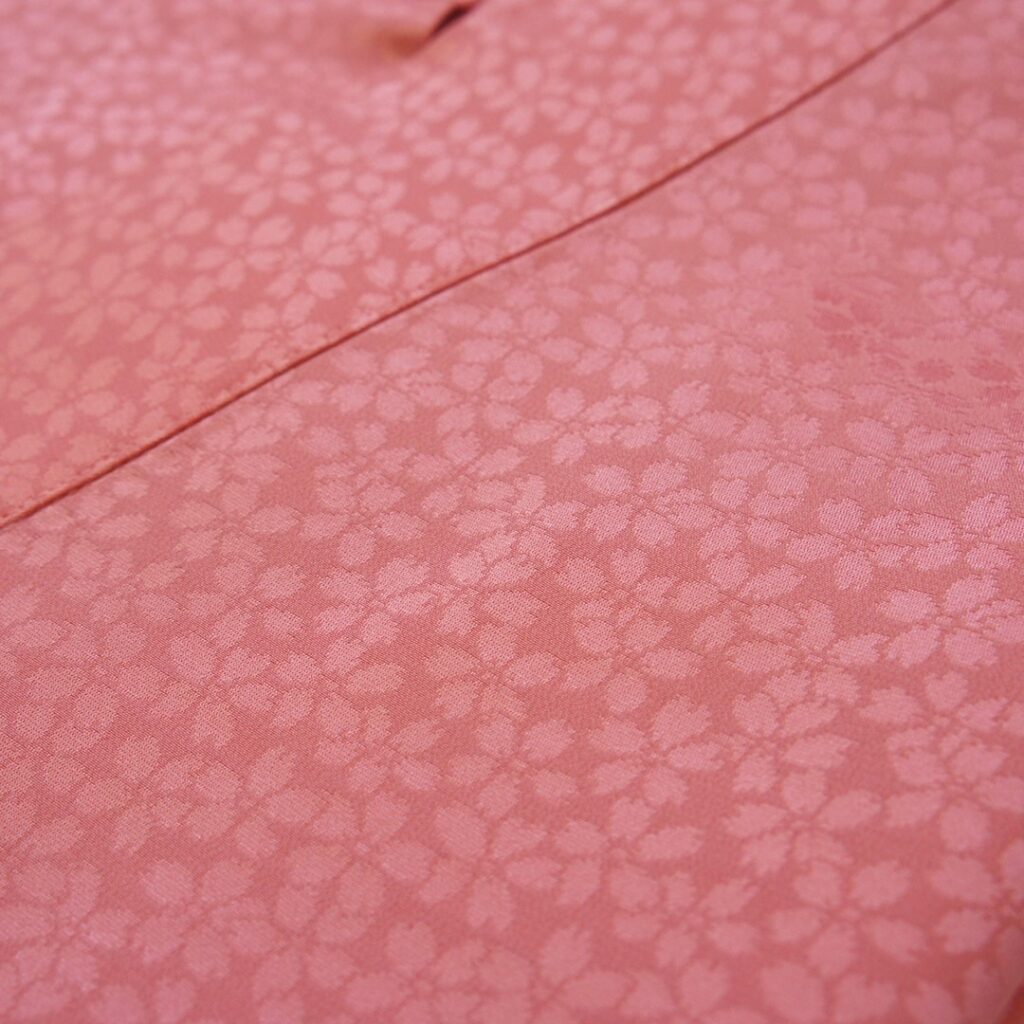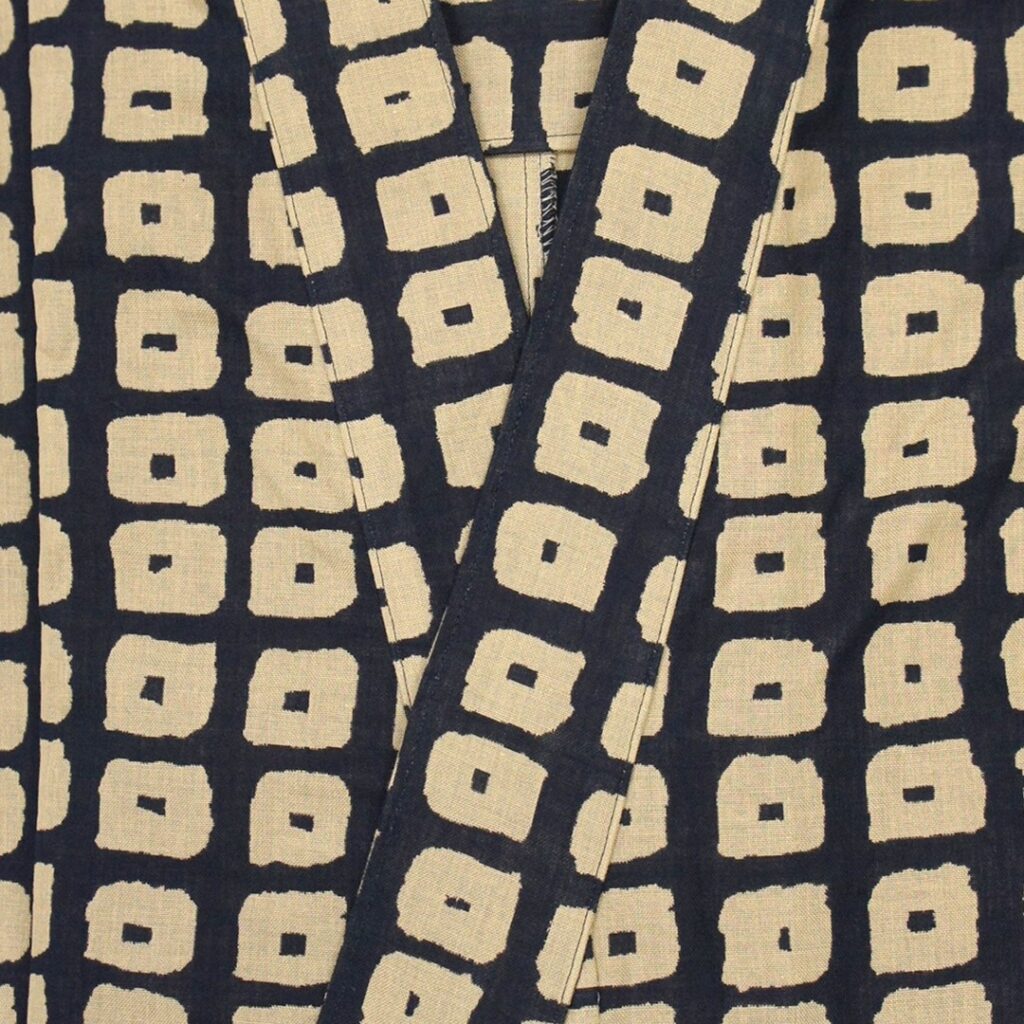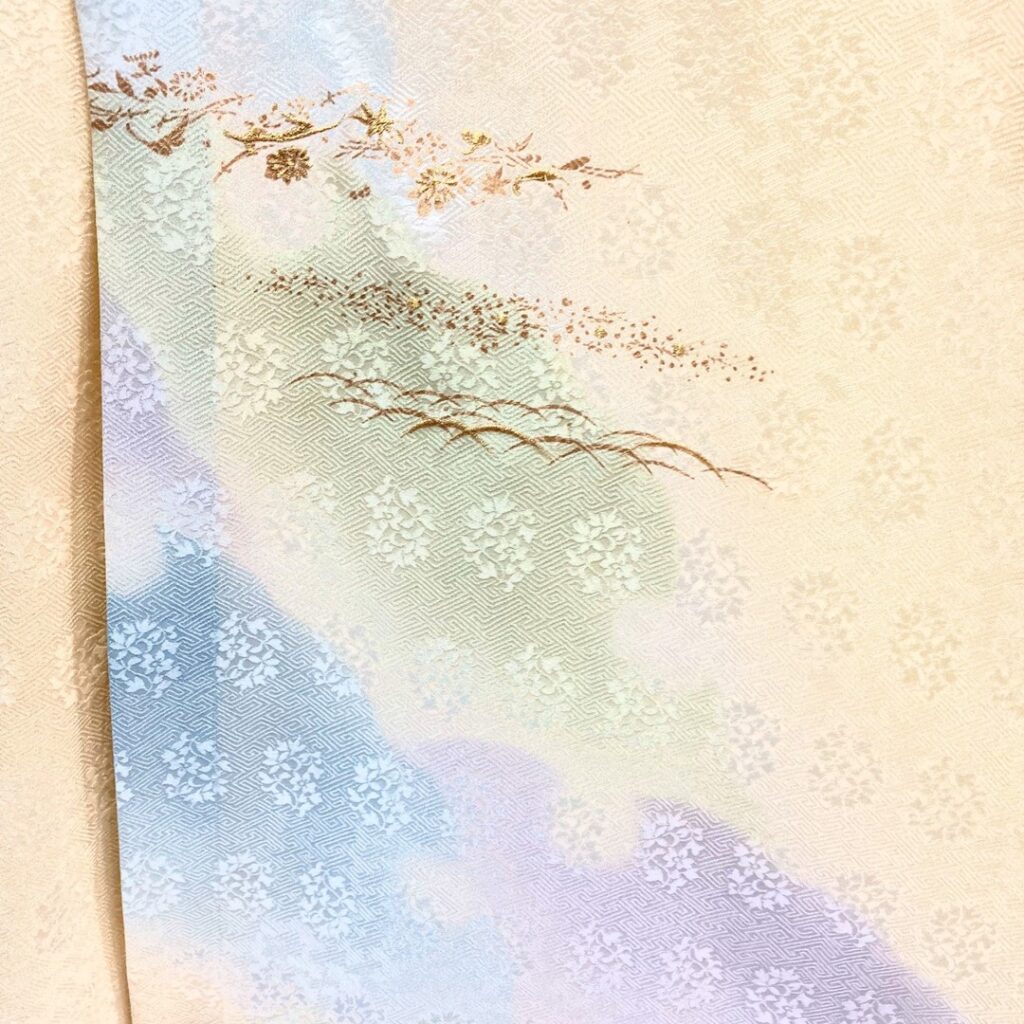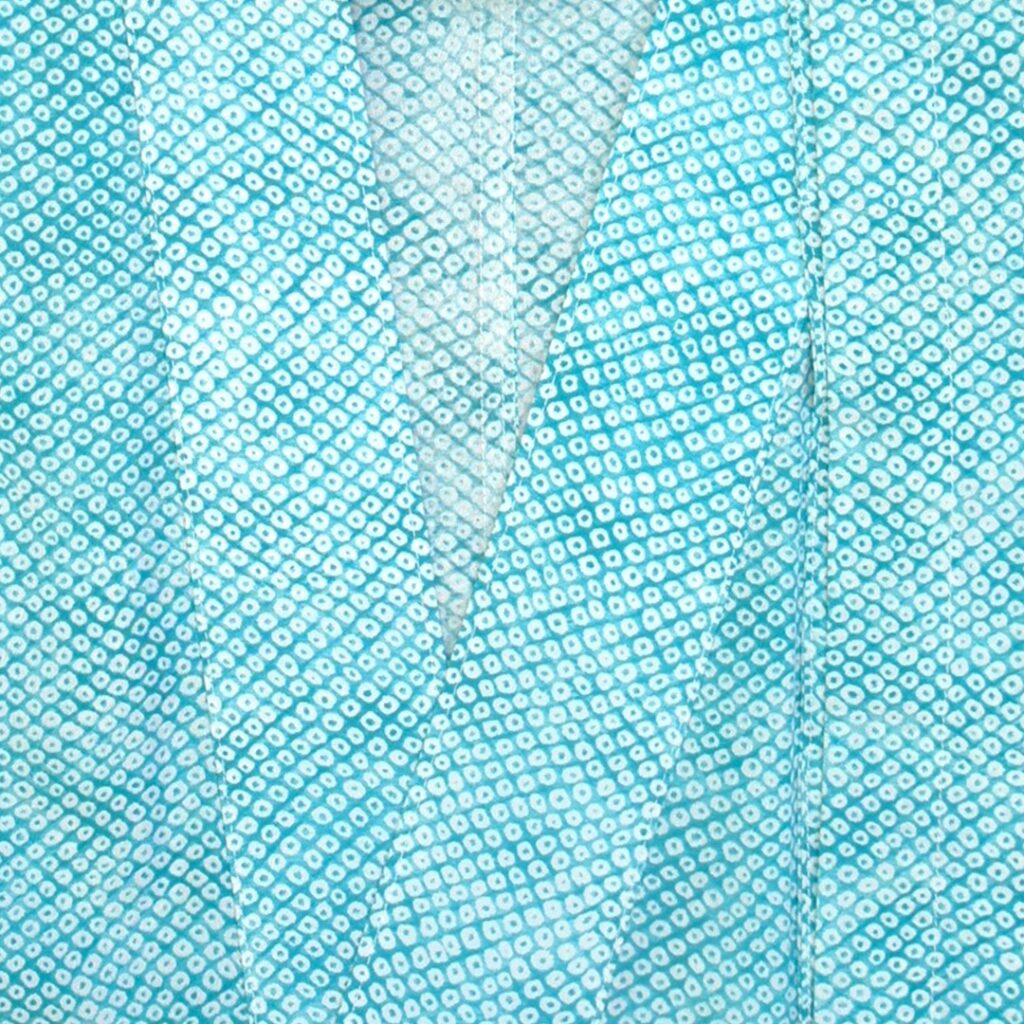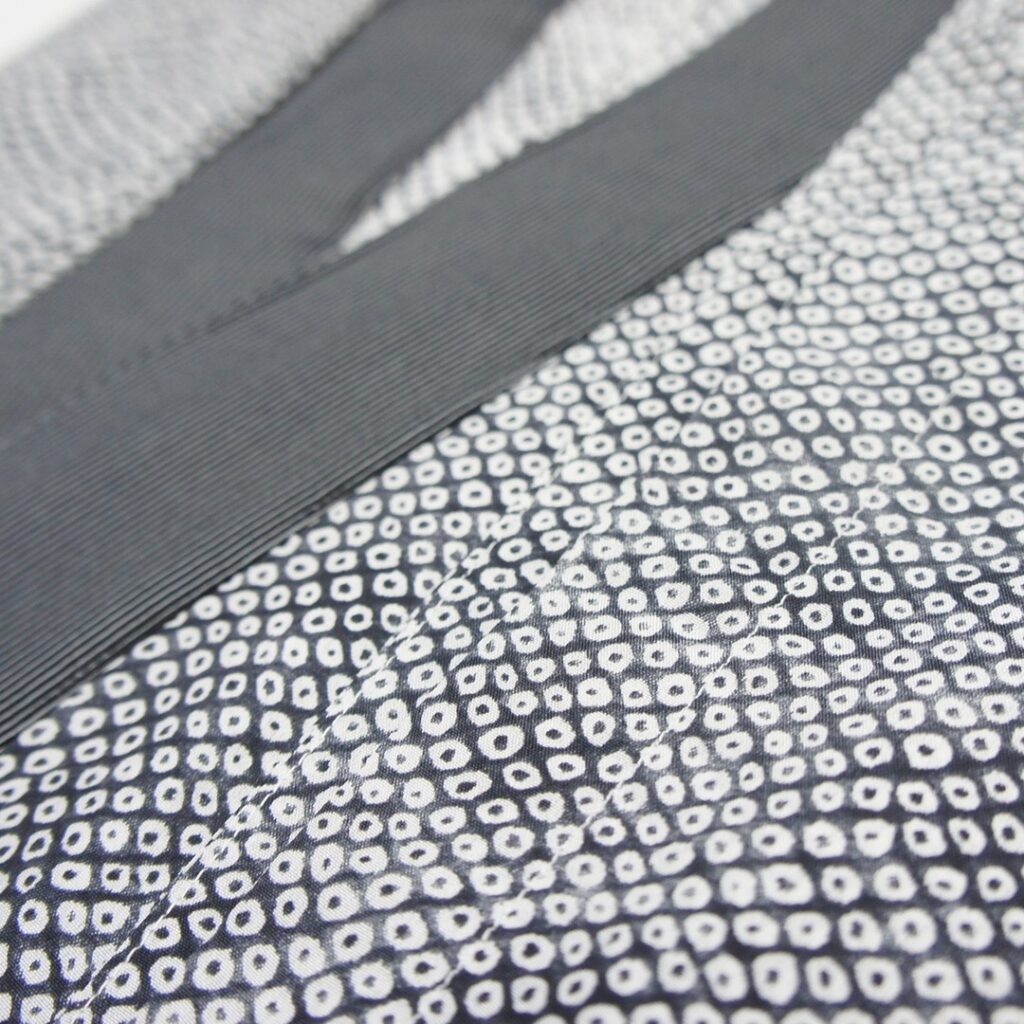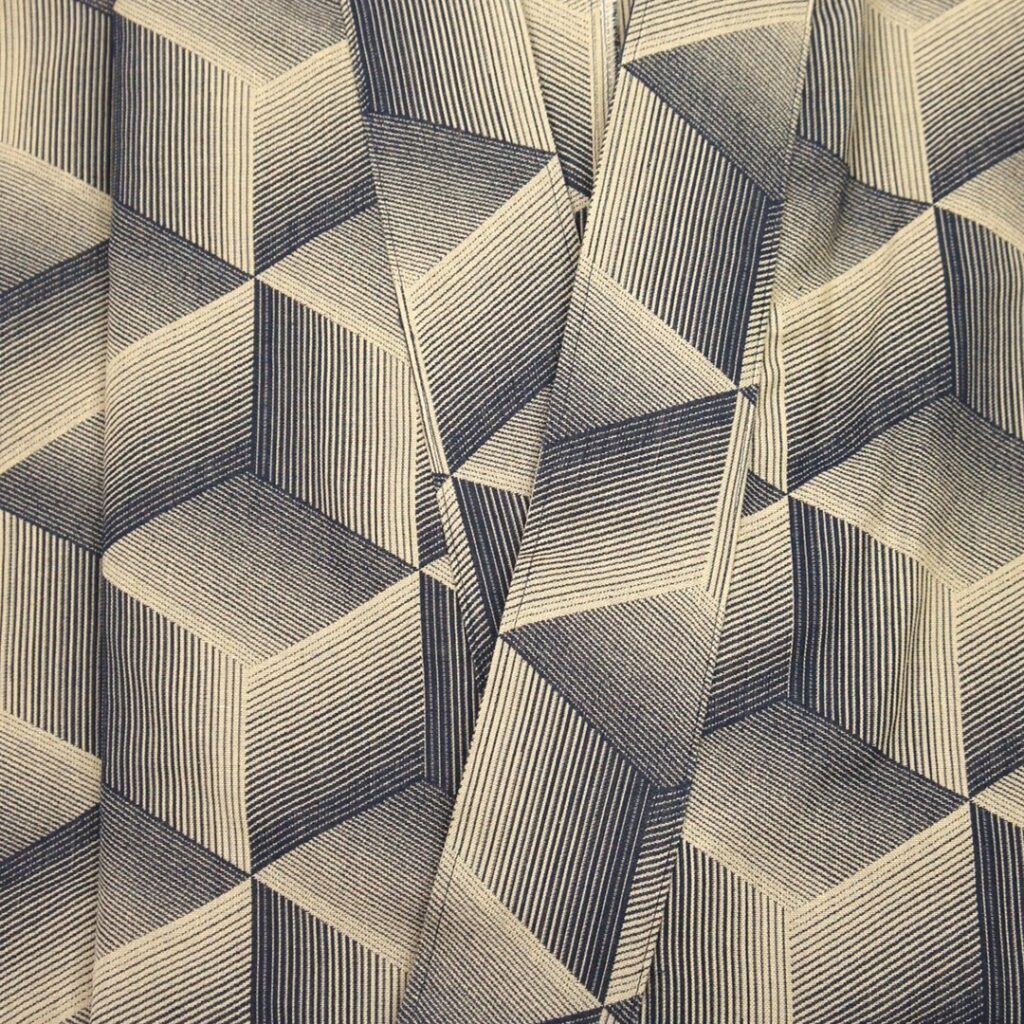 So easy, so comfortable, so useful!

Ginza Kimono So
Anyone can put it on in 3 minutes.
Even if you are new to wearing a kimono, Ginza Kimono So makes it easy. All you have to do is tie the strings attached to both sides of the main body around your waist like a belt, so anyone can put it on in three minutes once they get used to it. Another advantage of the " Ginza Kimono So is that it does not fall apart even if the wearer moves for a long time in the traditional style of wearing an obi over the kimono.
When you wear it as outerwear, you can tie only the strings as you like inside or outside the kimono. You can also show it as an accent.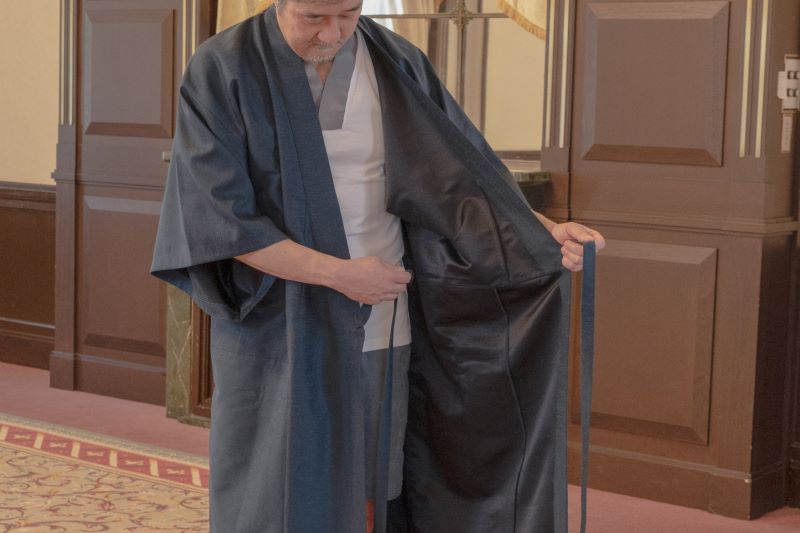 Freely arrange in your own way
With "Ginza Kimonoso" in your closet, you can enjoy your own unique style in various situations, depending on your ideas.
It can be worn at home as a relaxing garment or gown, or to a party as a cool dress with your favorite scarf and boots. It can also be worn in a traditional Japanese style with a "lace lintel" underneath and a formal obi tied around it. One piece of clothing can serve multiple purposes, making it convenient for long trips.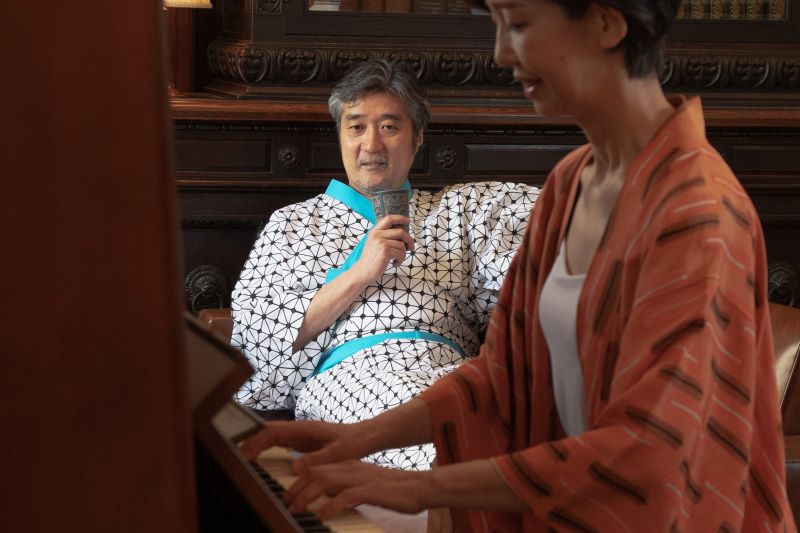 Sustainable and healthy days.
Ginza Kimono So can be worn as casually as Western clothes, but boasts a high quality comparable to that of a regular kimono. The fabrics are made with reliable weaving and dyeing techniques by skilled craftsmen from all over Japan, and finished by kimono sewers. Ginza Yiseyoshi hopes to make traditional techniques sustainable for the next generation.
The Japanese lifestyle of living with nature makes the wearer healthier. It is said that kimonos naturally elongate the spine and improve posture.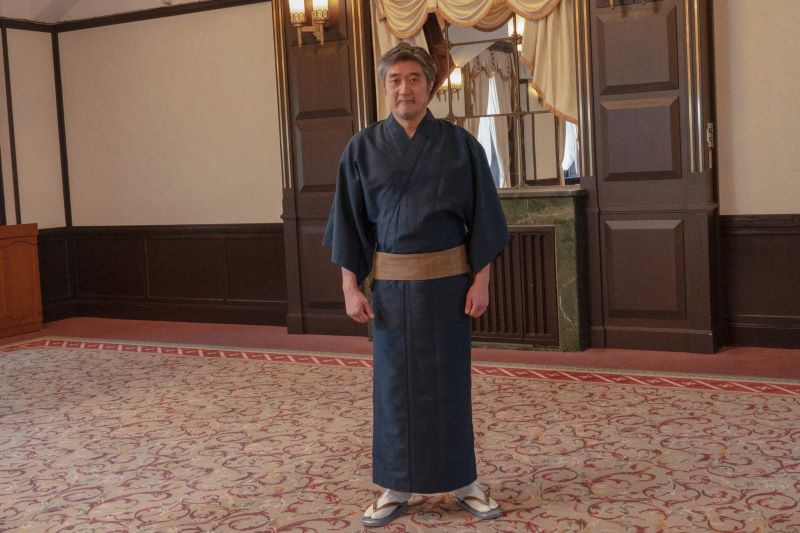 4 fabric materials
Silk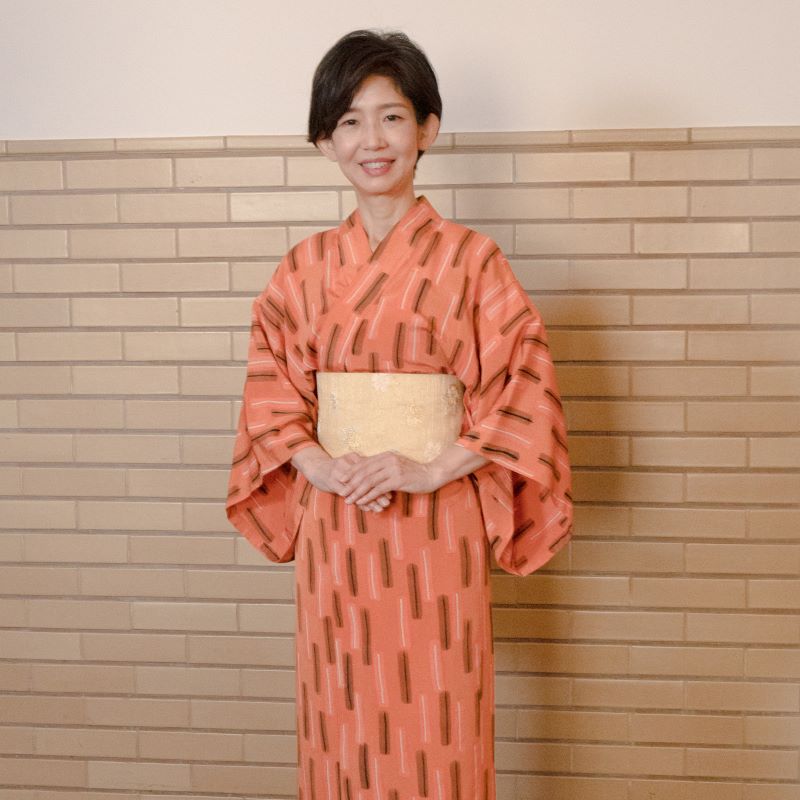 Silk, a natural material with a smooth texture and beautiful color and gloss, is a representative material for SDGs.
At Ginza Kimono, you can easily wear the artisanal techniques applied to kimono, such as weaving, yuzen, and embroidery.
Experience a pleasant sense of tension as a layer of air wraps around your body, making you look a grade higher in beauty and straighten your spine.
Cotton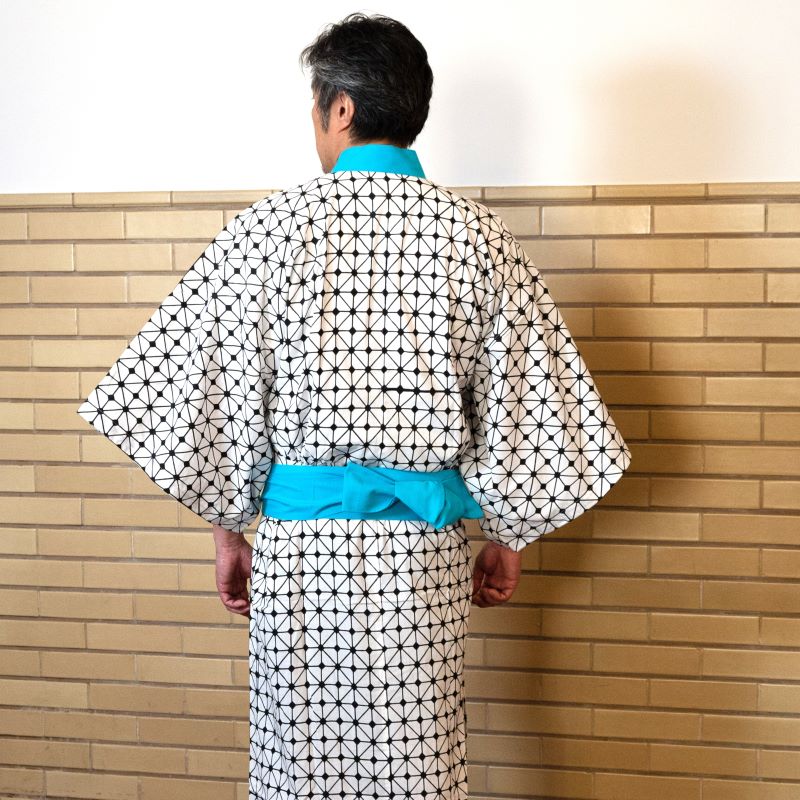 Cotton is a durable natural material that absorbs moisture easily. Although it wrinkles and shrinks easily, it is easy to care for.
Lightweight Edo yukata dyed with hand-carved molds are outstandingly cool and perfect for summer street wear and outdoor leisure activities. Also, thick cotton kimonos for spring, fall, and winter can be used in many situations without worrying about stains.
Polyester
Polyester that does not wrinkle easily and does not show dirt easily.
It is useful for casual occasions without worrying about rain or other weather conditions. It is easy to care for, so we recommend it for your first kimono.
Wool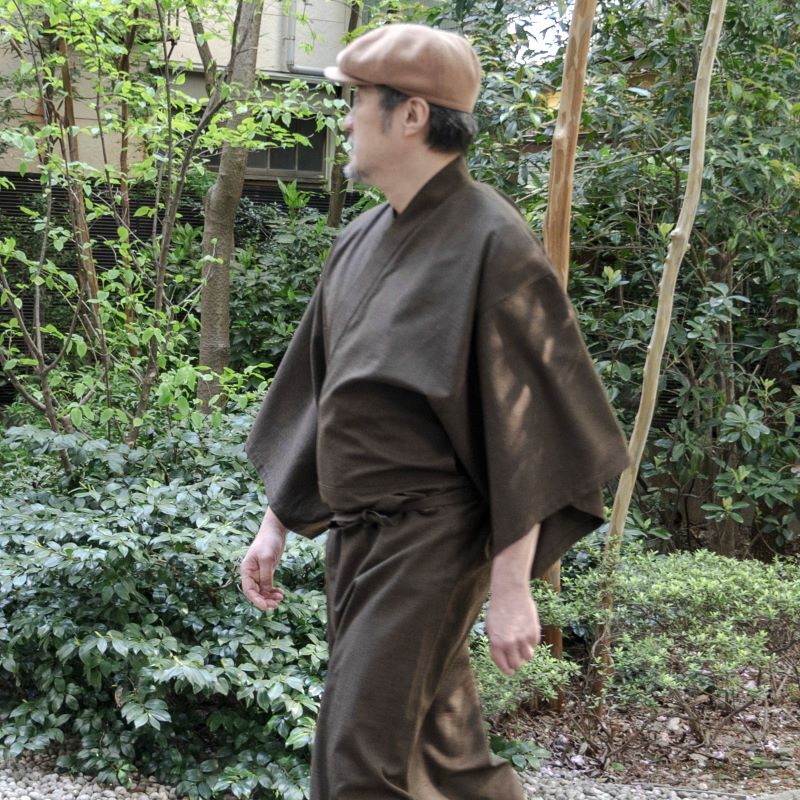 Wool is a natural material that is more casual and comfortable than silk.
It can be worn warmly, especially in winter, and is recommended as one of the items for a jacket.
So easy, so comfortable, so useful!

Ginza Kimono So
IMAGE GALLERY
Ginza Kimono So

Enjoy
Kimono
traditional
casual
Relax